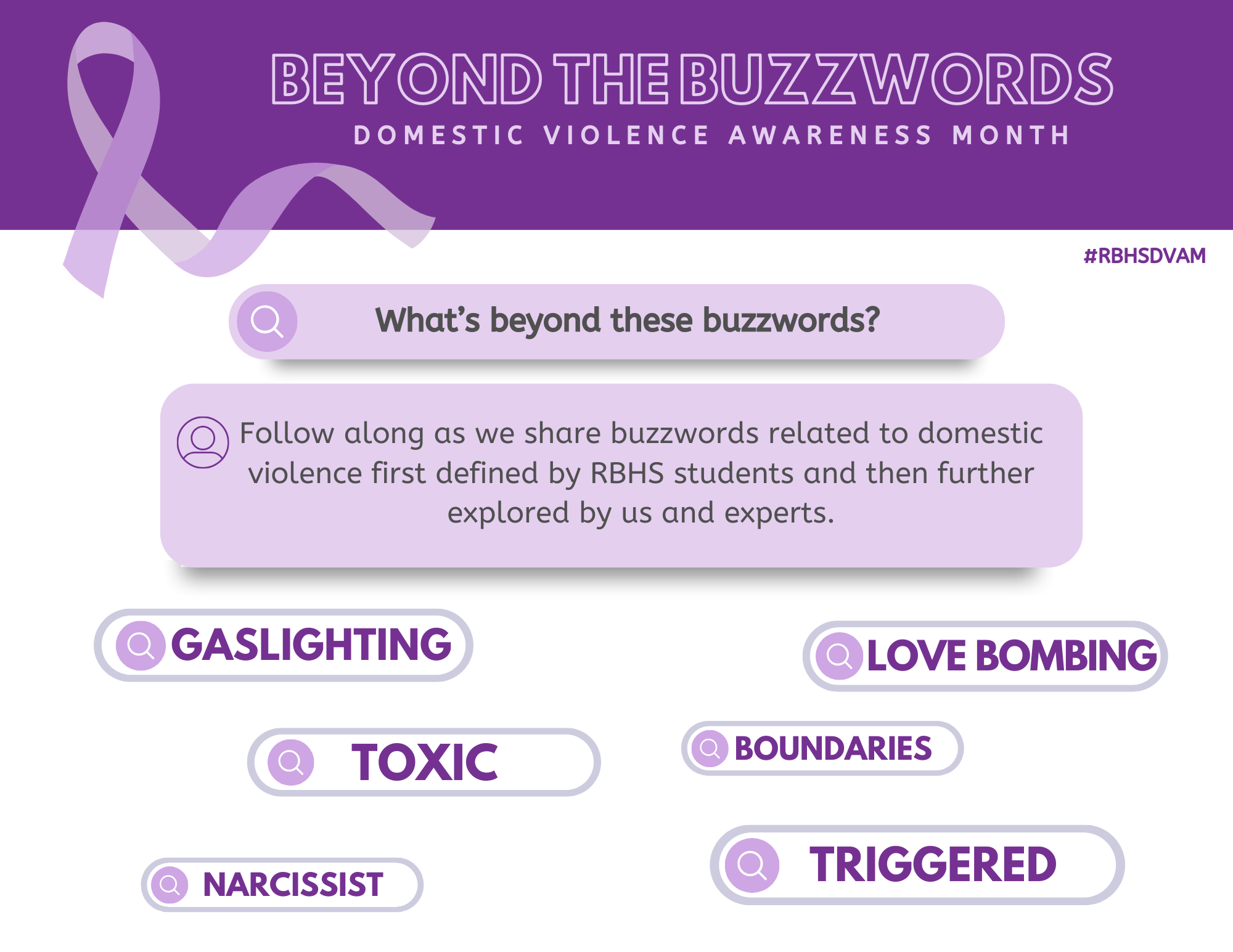 BEYOND THE BUZZWORDS BREAKDOWN: By exploring words that have origins in domestic violence and have now entered into everyday language, we can get a sense of the power of words and why what we say matters to survivors and the community. Scroll through and click on different trending terms to learn how they get misused in society and what these terms really mean. Join in to share your thoughts on these words and how you can be thoughtful with language in the future.
Have you seen the mannequins around campus with these buzzwords? Fill out an index card with your definition of the word and place it in the mailbox next to them with your name/email address on it to enter this month's giveaway!
*Only RBHS students are eligible to enter sweepstakes for prize giveaway. Announcement of winner will be on October 31, 2023. Prize will be available for pickup on campus and cannot be mailed to another destination.
Initiative inspired by National Network to End Domestic Violence.